After recently upgrading a system to Mac OS X Mavericks, I was having difficulty with a small text expansion app called aText.  aText requires special permission to do its text expansion/replacement work, and it did not automatically transfer over from my previous version of OS X.
Upon running aText the first time in Mavericks, I was presented with this screen.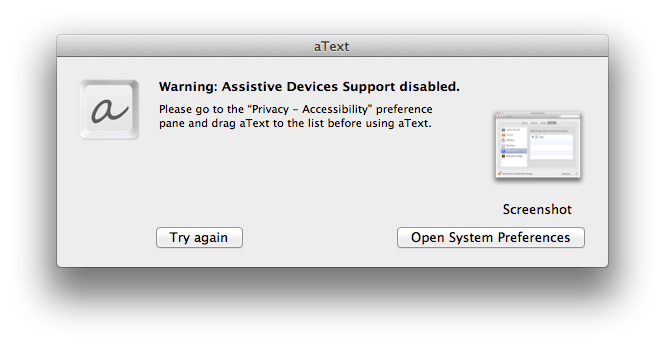 Clicking the "Open System Preferences" button took me to the proper pane in the System Preferences panel, but aText was not included in the list to enable.
To add aText to the list, simply go to your Applications folder and drag the aText icon into the window. You may need to click the lock icon in the bottom-left first to enable changes.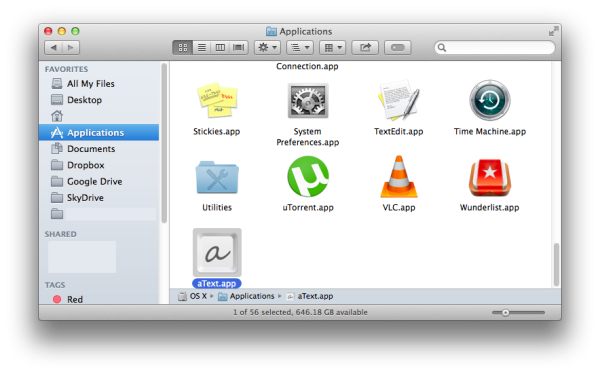 After you have done so, aText will appear in the list and you can check it to authorize.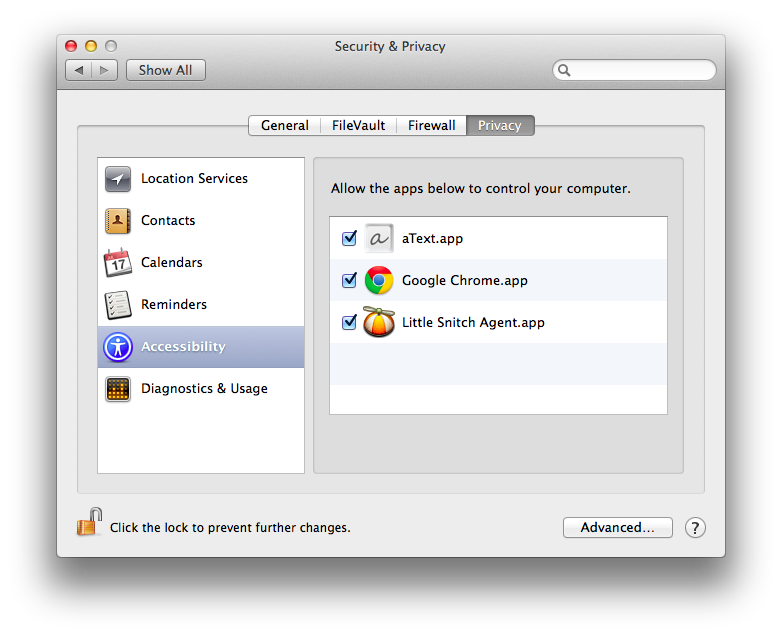 Quit out of the aText app if it was still running and restart it. aText will run without complaint, and all of your settings will remain intact.
I hope this helps someone, and thanks to the folks on this post on the aText Facebook page for the solution! I've transcribed it here since I had trouble Googling the solution myself.