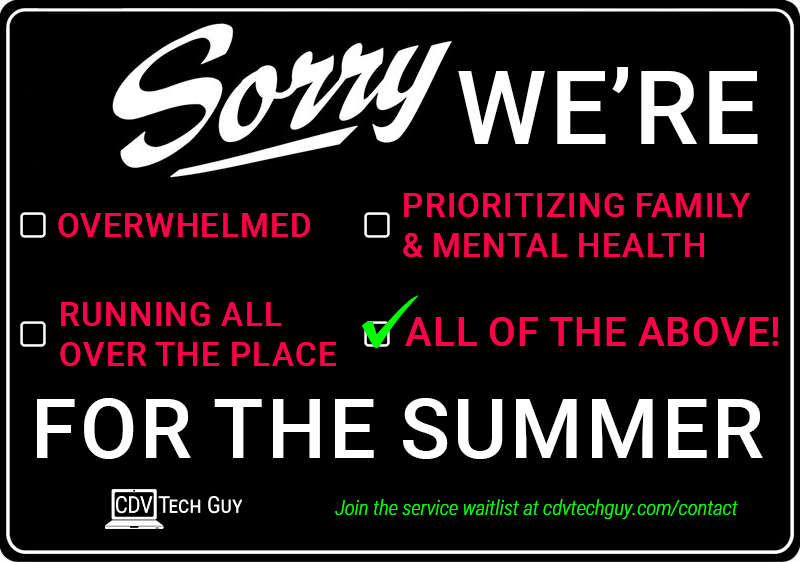 CDV Tech Guy is in SUMMER MODE.
What does that mean for you?
I'm not closed for the summer. I am still taking new clients and new systems.
I'm working on one client system at a time, using a first-come, first-served waitlist.
I'm unable to guarantee when I will reach a given point on the waitlist.
I will completely understand and not be offended at all if you make different arrangements to address your tech issues, especially when timeliness is a factor.
Existing ongoing relationships with Cordova businesses and nonprofits will continue and will be prioritized for consistent service.
To join the waitlist, please complete the contact form below. It will automatically create a ticket in my support platform, allowing me to address customer requests in the order they're received.
Thank you for your support and your business!