Hi there!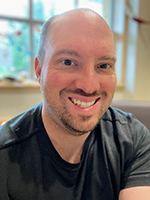 I'm Bryan, your CDV Tech Guy. I've been providing professional technical support for nearly twenty years, and I'd love to help solve your tech problems.
Services include:
Computer repair
Virus removal
Component upgrades
Purchasing advice for new equipment
Website servicing, maintenance, and updating
Email and domain services
Home entertainment/gaming device support
…and more!
If it's anything tech-related, please don't hesitate to get in touch. The form below is the best way to let me know what you need, since it creates a support ticket that I can follow up on. You can also give me a call at (804) 404-3254.
I'm always happy to hear from you and will get back to you as soon as I can. Thank you for considering CDV Tech Guy for your tech needs. I look forward to speaking with you!